Research and Discovery
Working to answer agriculture's pressing questions and build solutions for the 21st century
MSU economist's research on colony collapse disorder published in national journal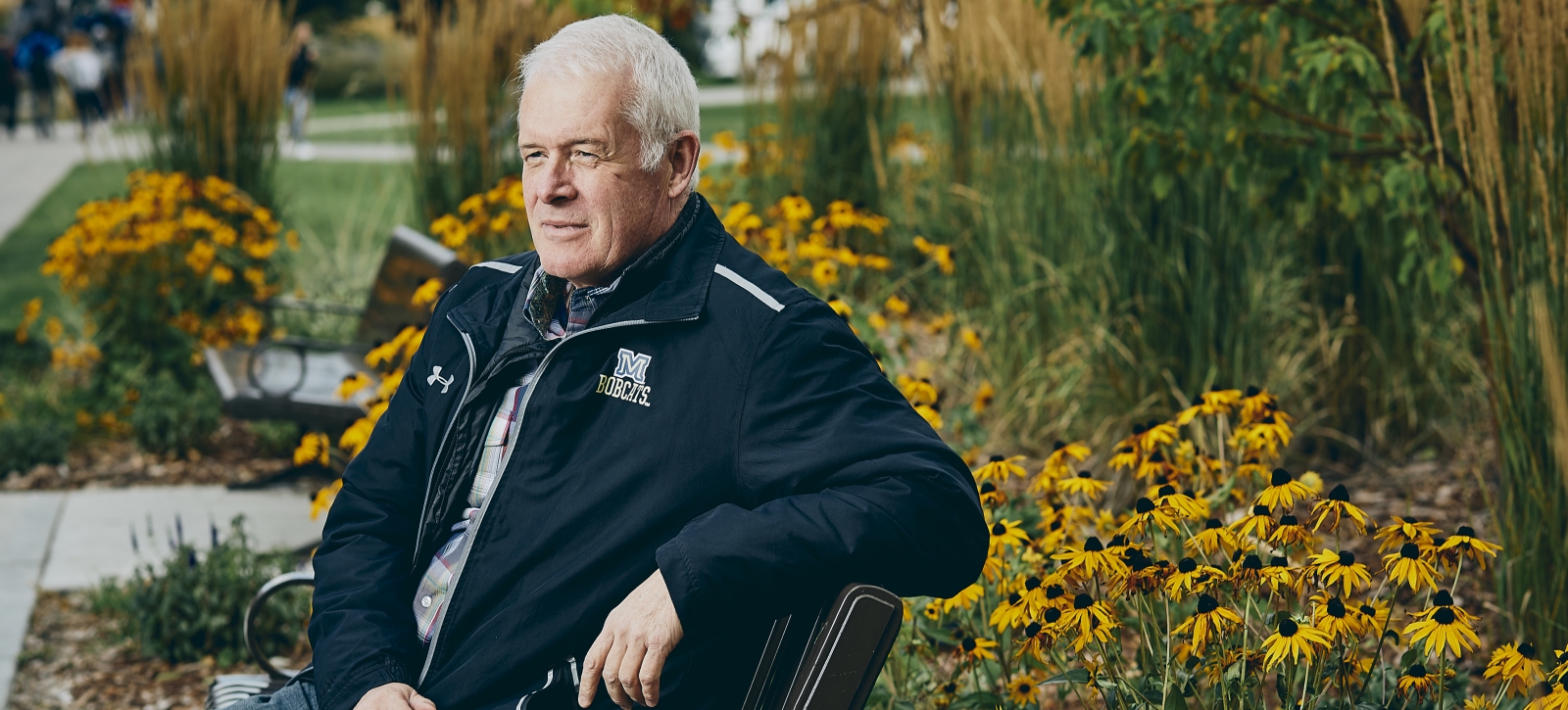 Adrian Sanchez-Gonzalez photo
Reagan Colyer, MSU News Service
OCTOBER 3, 2019
Randy Rucker, a professor in the Department of Agricultural Economics and Economics in the MSU College of Agriculture, began looking into colony collapse disorder several years ago with colleagues from North Carolina State University and Oregon State University, for the purpose of estimating its economic impacts. The onset of the disorder was an unexpected shock to commercial beekeeping and pollination markets that first received national attention in the winter of 2006-07 when mortality rates were estimated to be almost 30%.
Colony collapse disorder is still a poorly understood phenomenon, wrote Rucker and his co-authors in the paper's introduction. Since its onset, along with other pollinator health issues such as the Varroa mite, which feeds on developing bees, it has caused significant concern among beekeepers and the public.
Read more about Randy Rucker's research here.
---
MSU research team discovers new microbe in wheat stem sawfly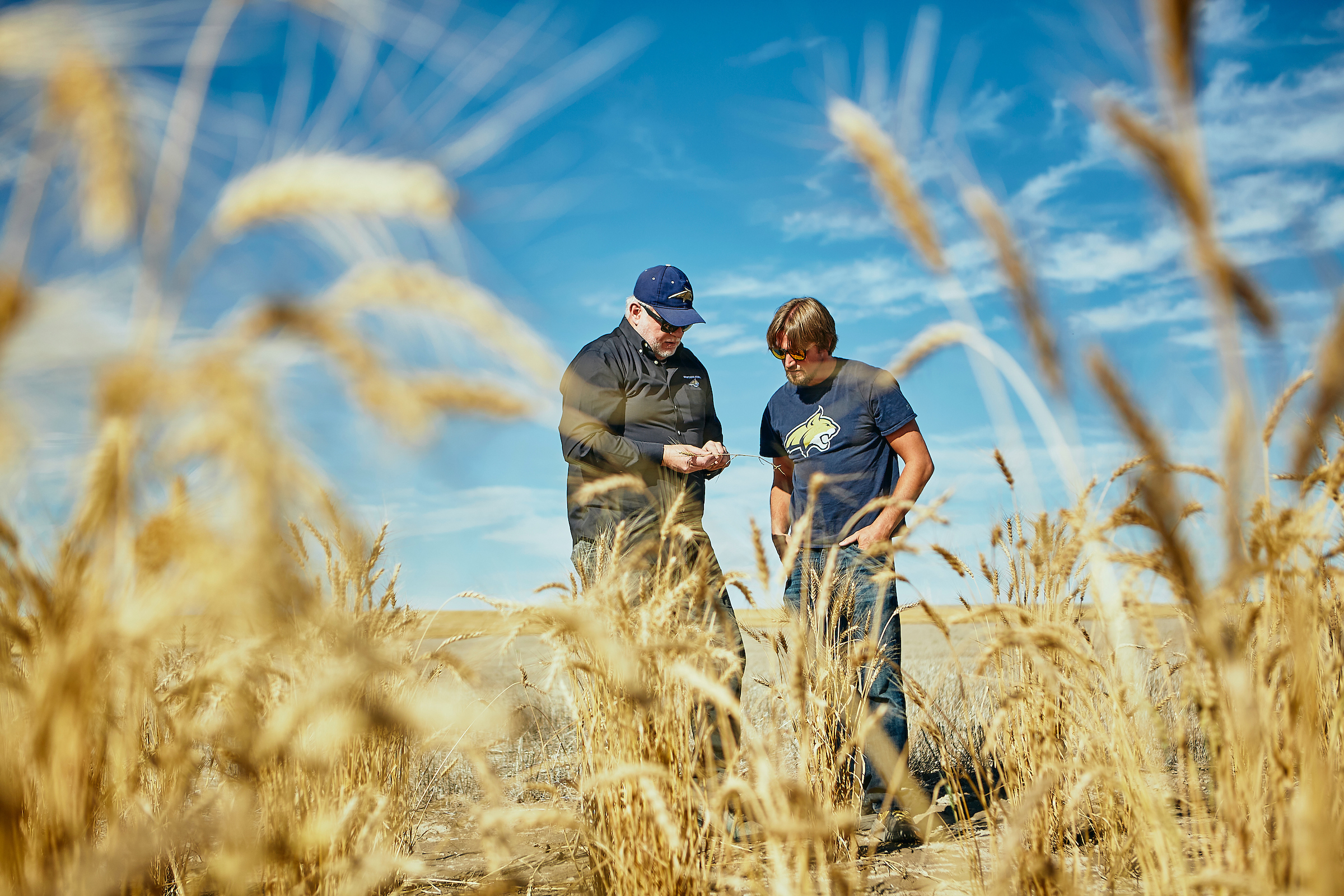 Adrian Sanchez-Gonzalez Photo
Reagan Colyer, MSU News Service
SEPTEMBER 18, 2019
BOZEMAN – A team of researchers in Montana State University's College of Agriculture has discovered a previously unidentified microbe that lives symbiotically with the wheat stem sawfly, a pest that causes hundreds of millions of dollars in damage to wheat crops each year. The discovery, the result of a years-long project, provides the basis for future research that could be vital to combating losses due to wheat stem sawflies in Montana and beyond.
Carl Yeoman in the Department of Animal and Range Sciences and David Weaver in the Department of Land Resources and Environmental Sciences published a paper in the journal PeerJ in August along with a team of colleagues. The paper outlines the discovery of the microbe Spiroplasma sp. WSS – its name a nod to the wheat stem sawflies in which it was discovered. The project was inspired by knowledge of similar symbiotic relationships between other insects and microbes inside them.
Yeoman said wheat stem sawflies cause as much as $350 million in damage to wheat crops each year in the Northern Great Plains. The motivation for looking into those symbiotic relationships stemmed from a hypothesis that if the microbes in wheat stem sawflies could be identified and their functions determined, maybe they could be manipulated to work as a management tool for sawflies.
Read more about Carl Yeoman and David Weaver's work here.
---
MSU research group travels to Alaska to examine climate trends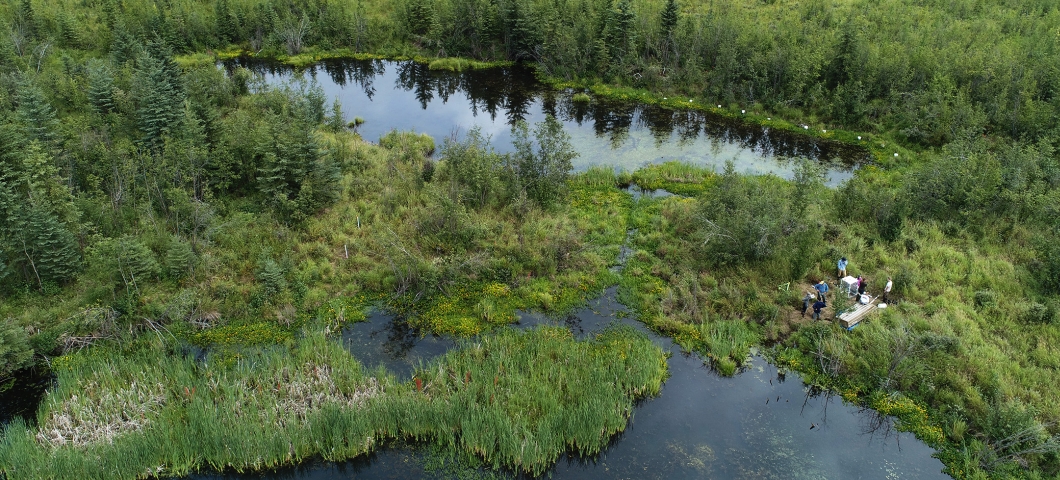 Submitted photo
Reagan Colyer, MSU News Service
SEPTEMBER 5, 2019
BOZEMAN – A team of researchers from Montana State University's
College of Agriculture
traveled to Fairbanks, Alaska, this summer to collect data they hope will help advance understanding of how thawing permafrost contributes to boreal greenhouse gas emissions.
The team included faculty Jenny Watts and Scott Powell of the Department of Land Resources and Environmental Sciences, doctoral student Mary Farina and undergraduates Hailey Webb and Nathan Barnes. From July 27 to Aug. 10, the group collected ground samples and drone imagery, which they will knit together with other data to create maps that show changes in carbon dioxide and methane emissions, among other environmental indicators.
Watts, an affiliate professor at MSU and a lead investigator with the Woods Hole Research Center in Massachusetts, specializes in carbon cycling – understanding how carbon is transferred between Earth's ecosystems and its atmosphere and the impacts of human activity on that cycle. Powell, a drone specialist with a background in forest ecology and remote sensing, led the technological side of the field trip and the sample collection.
Read more about Jenny Watts and Scott Powell's research trip to Alaska here.
---
National Science Foundation EPSCoR awards Montana $20 million to advance research and education in water quality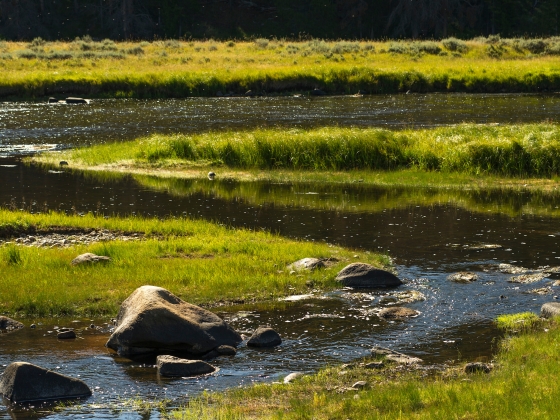 Kelly Gorham photo
From MSU News Service
MAY 30, 2019
The National Science Foundation has funded a new $20 million research and education project on water quality in Montana.
The project, titled the Consortium for Research on Environmental Water Systems, or CREWS, is a partnership between Montana State University, the University of Montana, Montana Technological University, Salish Kootenai College and Little Big Horn College to study Montana water systems and water quality issues.
The CREWS project will focus on three study sites: the upper Clark Fork River, the Judith River Watershed and the Powder River Basin. Research will explore how nutrients and contaminants affect water quality — from rivers and soils to the local communities that rely on clean water.
"The CREWS project targets solutions to water quality issues that balance Montana's need for clean water with the natural resource uses that are so crucial to the state's economy," said Ragan Callaway, the project's principal investigator. Callaway is a UM Regents Professor and project director for the Montana NSF EPSCoR Office.
Read more about the CREWS project here.
---
MSU team discovers organism in Yellowstone hot spring potentially linked to earliest life on Earth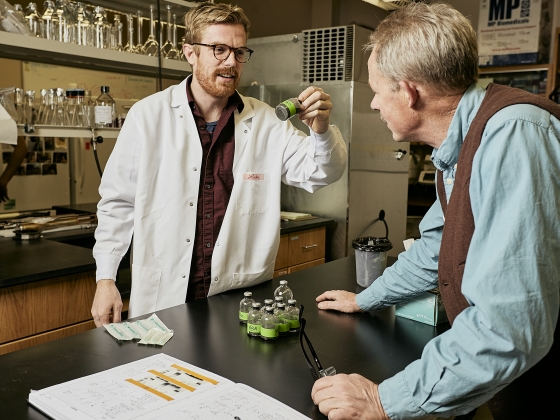 Adrian Sanchez-Gonzalez photo
Evelyn Boswell, for the MSU News Service
MARCH 4, 2019
BOZEMAN – An organism that lives in a smelly cauldron in Yellowstone National Park has yielded new information about how its ancient relatives might have survived without oxygen.
Montana State University scientists said in their recent paper in the journal Nature Microbiology that the unusual microorganism has the genes necessary for two types of metabolism. One produces methane while the other uses different forms of sulfur to produce sulfide. Neither involves oxygen.
"That's a big deal. This is the first microbial population to be described that has both of these abilities. We show that methane oxidation may be coupled with the reduction of sulfite, which represents a previously unreported metabolism for life," said lead author Luke McKay, an assistant research professor in the Department of Land Resources and Environmental Sciences in the College of Agriculture and MSU's Center for Biofilm Engineering.
Principal investigator Bill Inskeep, a professor in MSU's Thermal Biology Institute and Department of Land Resources and Environmental Sciences, said the results have implications for the evolution of those traits through the Archaea, one of the three domains of life, along with Eukarya and Bacteria. Archaea describes single-celled organisms that lack a nucleus and which often have complex metabolisms. They have been found living in some of the most extreme environments on Earth.
Read more about Bill Inskeep and Luke McKay's research here.