Teaching and Learning
In the College of Agriculture, our students are our number one priority
Tracy Dougher and Jeff Pashnick win national teaching awards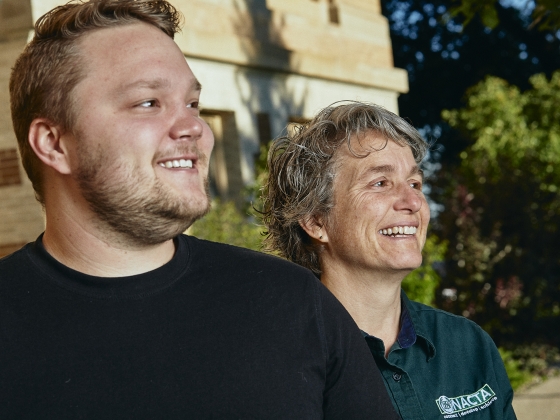 Adrian Sanchez-Gonzalez photo
Reagan Colyer, MSU News Service
SEPTEMBER 4, 2019
BOZEMAN – A faculty member and a doctoral student in Montana State University's College of Agriculture received national awards for teaching at the North American Colleges and Teachers of Agriculture conference in Twin Falls, Idaho, in June.
Tracy Dougher, associate dean for academic programs and academic director for the College of Agriculture, received the Murray Brown Leadership Award for her continued involvement with NACTA. Dougher has served the organization for years in various leadership roles, including as president, and was nominated for the award by a colleague at Pennsylvania State University.
"NACTA is focused solely on teaching agriculture in the broadest definition," Dougher said. "We leave our disciplines at the door when we talk about teaching. Everybody is focused on the student and excellent teaching."
Read more about Tracy Dougher and Jeff Pashnick's NACTA awards here.
---
College of Agriculture dean, vice president wins national award for academic excellence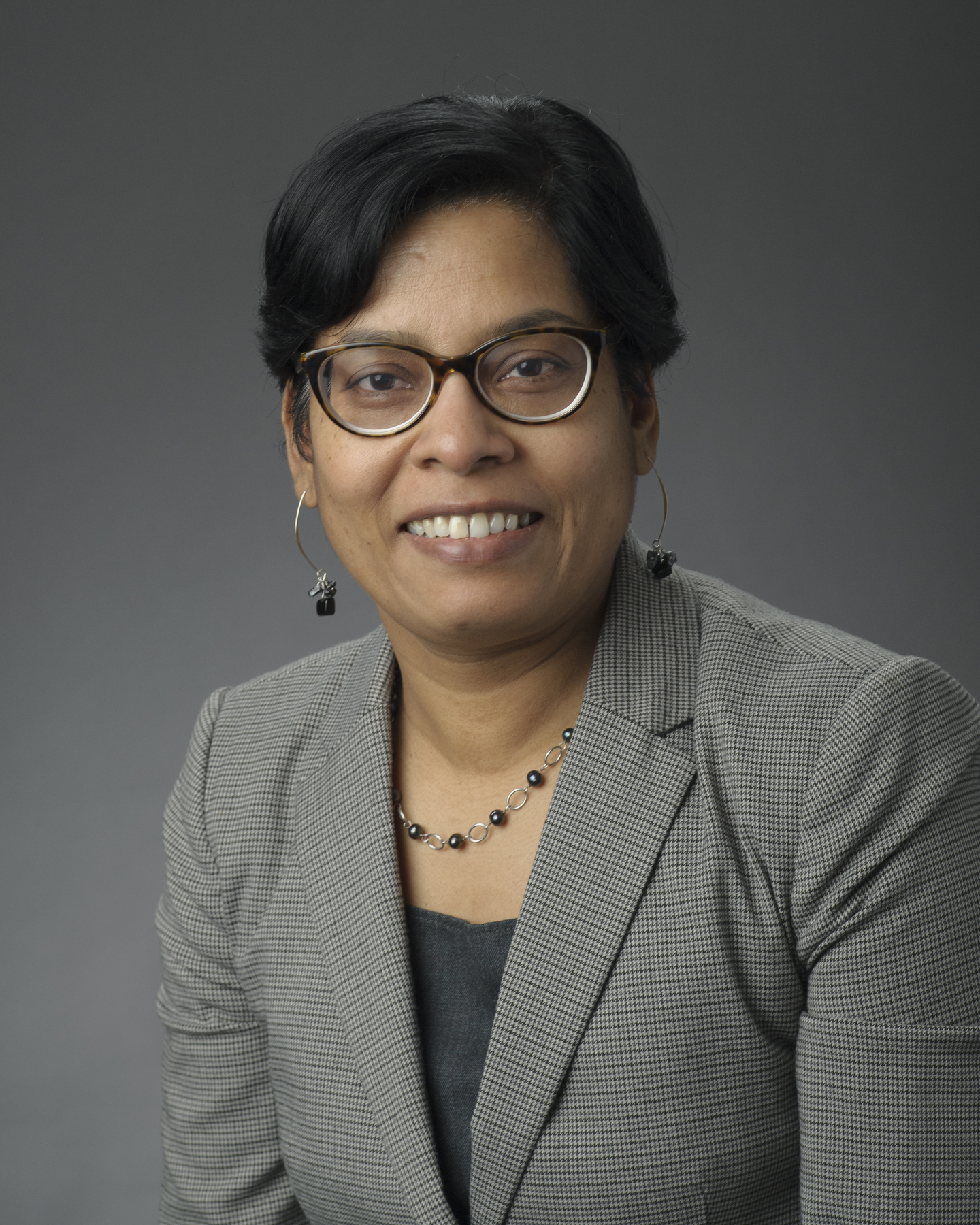 Kelly Gorham photo
By Reagan Colyer, MSU News Service
AUGUST 14, 2019
BOZEMAN – Sreekala Bajwa, dean of Montana State University's College of Agriculture and director of the Montana Agricultural Experiment Station, received a national award in July from the American Society of Agricultural and Biological Engineers for her excellence as an academic leader.
Bajwa, who took charge of the MSU College of Agriculture in January and holds the title of vice president for agriculture at MSU, was nominated for the James R. and Karen A. Gilley Academic Leadership Award by her former colleagues at North Dakota State University, where she served as chair of the agriculture and biosystems engineering department for nearly seven years.
"The award requires that you be an active and contributing member in the society," said Bajwa, who hasn't missed an ASABE national meeting since she joined the society in 1996. "I was very happy and honored to receive this award."
While Bajwa was at NDSU, graduate enrollment in the university's agricultural and biosystems engineering department more than tripled, and grant dollars received by the department's researchers doubled. Bajwa was instrumental in establishing a new undergraduate program in precision agriculture and she proposed NDSU's Center for Digital Agriculture, which was approved earlier this year with the help of a multimillion-dollar U.S. Department of Agriculture grant.
Read more about Sreekala Bajwa's ASABE award here.
---
MSU to offer new ranching systems bachelor's degree under new Dan Scott Ranch Management Program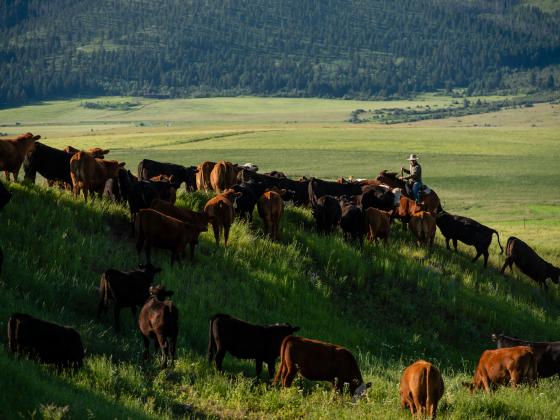 Kelly Gorham photo
By Anne Cantrell, MSU News Service
MARCH 8, 2019
BOZEMAN — A new ranching systems degree that is expected to help sustain the agricultural heritage of the northern Great Plains and Intermountain West will be offered at Montana State University beginning this fall as part of a new umbrella program.
The program, called the Dan Scott Ranch Management Program, was approved today by the Montana Board of Regents. The program will offer a bachelor's degree in ranching systems; in the future, it will also offer outreach workshops and professional networking for the ranching community. The ranching systems degree will be housed in theDepartment of Animal and Range Sciencesin the MSUCollege of Agriculture.
The Bachelor of Science degree in ranching systems aims to graduate students with the knowledge and skills to employ prudent ranching practices that create value and improve the state and country's natural resources.
"We're really excited to offer this degree," said Patrick Hatfield, head of the Department of Animal and Range Sciences. "We want students (to enroll) who have a strong work ethic, a commitment to the ranching industry and a passion for learning. We hope they will continue a lifetime of learning with the foundation we give them."
Read more about the Dan Scott Ranch Management Program here.
---
MSU online program in environmental sciences delivers access to students in wild places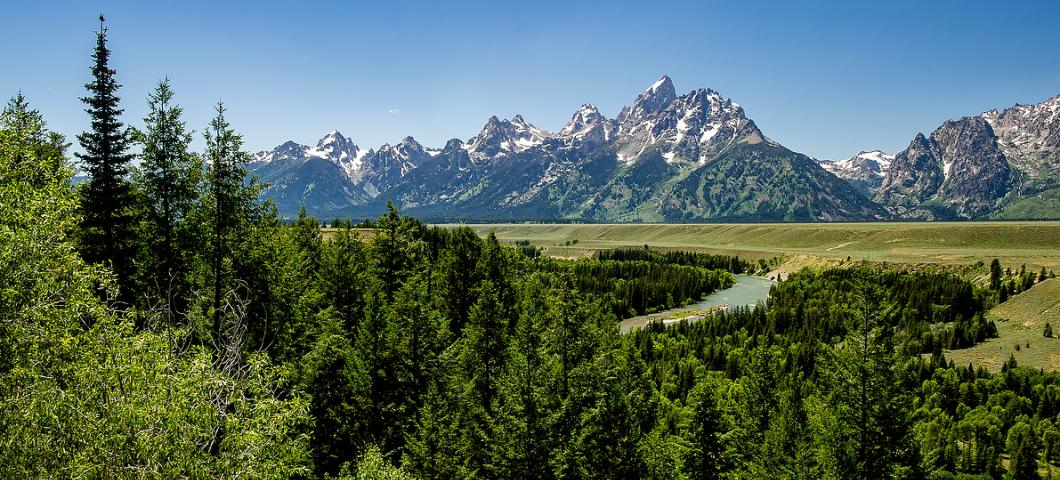 Kelly Gorham photo
By Evelyn Boswell, for the MSU News Service
OCTOBER 29, 2018
BOZEMAN -- Working in the wilds of Wyoming, Jennifer Malavasi and Leewood Oakley had more than the usual concerns when they decided to enroll in graduate school at Montana State University.
Even though they signed up for an online program designed for the convenience of its students, there were many days where they were more likely to see a swift fox or black bear than a cellphone tower. There were times when they were more apt to encounter a snowstorm or tornado than Wi-Fi.
"We are typically stationed pretty remotely," Malavasi said during a recent day off while she and Oakley were processing an antelope.
Because of their jobs as environmental consultants, the friends and co-workers wondered how they would download reading assignments, communicate with their instructors or submit their papers on time. They were stationed in Medicine Bow, Wyoming, during the week, a town of about 270 people located 60 miles from Laramie and 90 miles from Casper. They frequently took massive pickup trucks, all-terrain vehicles or helicopters into even more isolated areas to survey wildlife and vegetation. The house their company rented for them wasn't set up for internet when they thought about enrolling at MSU.
Read more about MSU's online graduate program in environmental sciences here.